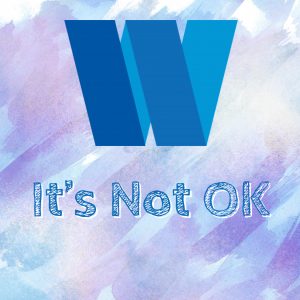 Woking College is committed to providing a positive experience for all students and staff. As part of this commitment, it is important that there are clear guidelines on what behaviours are not 'OK' and what students should do if they experience or witness these behaviours.
Sexual Assault and Sexual Harassment
Sexual harassment and assault are never acceptable and we encourage students to seek help and support if they have experienced any form of harassment or assault in or outside of College.  
What is sexual harassment?
Sexual harassment is unwanted sexual actions or behaviour by individuals or groups which violates a person's dignity and creates an intimidating, hostile, degrading, humiliating or offensive environment. Sexual harassment can be a single incident or a string of persistent behaviour. You don't need to have objected to a certain kind of behaviour in the past for it to be unwanted and constitute harassment.
What is sexual assault?
Sexual assault is any sexual touching that a person does not consent to. It involves all unwanted sexual contact including kissing, groping, rape and enforced sexual acts.
Anyone can be sexually assaulted, regardless of gender or sexuality. It does not matter if you have previously consented to sexual acts with that person, or with others. Whatever the circumstances, nobody has the right to force you to have sex or touch you without your consent. If this happens to you, it's important to remember it's not your fault.
Immediate help
Are you in immediate danger?
If you are in immediate danger or seriously injured call 999. 
Find a safe space.
If an incident has just happened, try to find somewhere you feel safe. If you are at College you can find any member of staff or call or text 07860 097257
If you have experienced something that you think might be sexual assault or harassment, you can speak to a member of staff and ensure that action will be taken. Everybody deserves to be happy, healthy and safe and we will take your concerns seriously.
If you have any concerns speak to your Tutor, Head of Year, Tess Ledingham, the Head of Student Wellbeing or a DSL.  The DSLs (Safeguarding Leads) at Woking College are Helena Clarke and Sophie Mngoma.  You can email them at dsl@woking.ac.uk, send them a Teams message or ask any member of staff to help you find them or your Head of Year. 
 Thinking about sharing?  What will happen next?
If you decide to share a disclosure of sexual assault or harassment with a member of staff, the following will happen:
The member of staff will listen carefully to what you have to say.
They won't ask lots of questions, but they might ask you to tell them a bit more about what happened.
They will take what you say seriously.
They will explain that they can't keep the information a secret and that they will need to pass on what you have told them to the safeguarding lead (DSL). They won't tell lots of people, only the people who need to know in order to help.
The DSL might talk to you about whether they need to contact other agencies like the police if it is a very serious incident. It is important that this happens if a crime has been committed as we need to keep you, and others, safe.
Other sources of support
Home | Rape Crisis England & Wales | Rape Crisis England & Wales
SurvivorsUK | We challenge the silence to support sexually abused men
Galop – the LGBT+ anti-abuse charity – Galop has provided advice, support, research and lobbying around the issues of LGBT+ policing for over 30 years.
At Woking College, we believe that all learners are responsible for creating a learning environment free of bullying, threat, harassment and intimidation. All reported instances of bullying and harassment will be investigated and addressed and victims of bullying will be supported.  
Bullying 
Bullying is treating someone differently because of who they are, not because of anything they have done. It is the persecution of an individual by another person or group of people. Bullying is the wilful, conscious desire to hurt, threaten or frighten someone else. Bullying involves dominance of one person by another, or group of others. The following are common examples of bullying, but not a complete list: 
Intimidation/threatening behaviour 
Any form of physical abuse e.g. punching, kicking 
Verbal abuse – shouting at, insulting, "putting down" 
Psychological abuse – isolating an individual, preventing them from becoming part of a group or involved in certain activities 
Anonymous letters or spreading rumours that they are designed to upset 
Demanding money 
Demanding coursework to copy against a person's will 
Stealing, hiding or damaging belongings e.g. books, clothing bags 
Teasing people about their physical appearance 
Intimidating or threatening emails or text messages 
Unpleasant messages or updates on a person's social media account(s) 
Liking or sharing unpleasant comments about peers, made by another person(s).  
3.2 Harassment 
Harassment may be defined as any conduct that is unwanted by the recipient, or any conduct which affects the dignity of any individual, or group of individuals including cases where the recipient is not offended or not present. 
Harassment may be repetitive, or an isolated occurrence against one or more individuals. It could include:  
Physical Harassment includes unwanted contact (e.g. unnecessary touching), assault or gestures, intimidation or aggressive behaviour. 
Verbal Harassment includes unwelcome remarks, suggestions and propositions, malicious gossip, jokes and banter which are based on a person's sex or race or which refer to a person's age, disability, sexuality, religion or personal experience.  
Non-verbal Harassment includes offensive literature or pictures, graffiti and computer imagery, isolation or non-co-operation and exclusion from social activities. Harassment may be related to age, sex, race, disability, religion, nationality or any personal characteristic of the individual(s). 
What do I do if I am bullying someone? 
Discuss it with your Personal Tutor, Head of Year or another member of staff. They will be able to assist you to find the help you need and will welcome the opportunity to help you to improve the way you behave towards others. Your Head of Year/ Personal Tutor can refer you to an appropriate adviser or a counsellor, if required. 
What do I do if I am being bullied or harassed?  
In the first instance ask the person to stop (do not retaliate). If you don't feel you can do this, ask a member of staff to do it. This will make it clear to the bully that their behaviour is unacceptable. 
Keep a log. Make a note of the times, places and nature of unwelcome behaviours you are experiencing. Keep any evidence such as text messages, social network screen shots or e-mails. 
Tell somebody about the incident(s) and speak to your Personal Tutor, Head of Year  or a Designated Safeguarding Lead (DSL). The incident(s) should be reported to a member of staff to ensure it is dealt with. If you feel you cannot tell a member of staff, in the first instance, you should tell a friend or a member of your family who can talk to a member of staff on your behalf. 
To ensure the incident is fully investigated. You will need to make a written statement: Learners can be offered support from their Head of Year throughout this process.