Welcome to
Woking College
15-01-21 Latest News, information and advice for all our New Applicants & College Students.
Dear student, parents and carers,

Following my previous communication on Tuesday (see below) and having now received some additional guidance from the Awarding Bodies, I am providing you with a further update on your position in relation to the January exams.

The Department for Education guidance states that vocational exams can go ahead where schools and colleges 'judge it right to do so'. It further states that no student will be disadvantaged by not taking their scheduled exams in January.

We have carefully considered this including the following factors:
Students would need to travel to College for their exams with many using public transport. As the country is in a national lockdown, we do not feel it is appropriate to put our students in this position.
The current rate of infection in the local area is still significantly higher than most parts of the rest of the country and continues to rise. Asking students and staff to come in for exams during this time would needlessly put them all at additional risk and go against the very principles of the national lockdown.
The additional pressure placed on students to undertake exams during this lockdown period of remote learning is both unfair and unreasonable. We have a duty to protect the welfare of our students and do not feel that taking exams will be beneficial at this time.
The government has announced that GCSE and A-Level exams in the summer have been cancelled and will be replaced with some form of teacher assessment. Whilst we are unlikely to get the final details of these arrangements for a number of weeks, we feel there is a risk that vocational students could be discriminated against and treated less favourably by taking external exams when their GCSE and A-Level counterparts won't have to. We feel this is unfair and that our vocational students should be protected against this.
Having carefully considered all the above, we have concluded that sitting the January exams will not provide students with the most secure route to getting the best possible final outcomes on their courses. With that in mind, we have decided to cancel all planned January external exams and assessments and subject teachers are in the process of communicating this directly with their classes.

Please rest assured that, like you, we want the very best possible outcome for all our students. We have taken this approach in the best interests of our students and will constantly review the situation as further information develops and emerges over the coming weeks. I will provide a further update once we have clarity on the next steps and how teacher assessments will work although that is unlikely to be for a few weeks yet.



Kind regards,



Nuweed Razaq
Deputy Principal


Previous communication.

05th January 2021

Important Information regarding January 2021 exams

Dear parents and carers,
Following the announcement of the new national lockdown yesterday evening, I can confirm that whilst the College is only running remote learning, that all scheduled January exams are still going ahead as planned. If you were due to undertake any of the following exams, you will need to arrive in College as expected and detailed below:

Wednesday 6th January – BTEC Applied Law starting at 8.45 am in the LRC
Thursday 7th January – L1 Award in Number and Measure and L2 Functional Skills in Maths starting at 8.45 am in the Sports Hall
Monday 11th January – CTEC Engineering starting at 1.15 pm in the Sports Hall
Tuesday 12th January – BTEC Travel and Tourism starting at 1.15 pm in the Sports Hall
Wednesday 13th January – CTEC Health and Social Care starting at 1.15 pm in the Sports Hall
Monday 18th January – BTEC Information Technology starting at 8.45 am in the Sports Hall

We are still awaiting further information regarding the Criminology controlled assessment which was due to take place from Monday 18th January as well as the Childcare controlled assessment which was starting on Wednesday 20th January – your teachers will contact you directly once they know more about each of these.

I will communicate any further information we have in relation to the summer exams and grading once this becomes available.
Dear students, parents and carers
I want to open this message by reasserting our primary role as being the enhancement of the life chances and life choices of our students.  In these difficult times, it is sometimes hard to maintain a focus on our goals, but we will be here for you all, doing everything we can to secure the successful outcomes that match each student's efforts. 
We will be in touch regularly, but for now, I think it is important to communicate the following:
January examinations
Following various government announcement and current lockdown conditions, we decided that it was in the best interests of our students that they do not sit these papers.  All students concerned are in the process of being contacted directly.
We will keep you updated in terms of the examinations later in the year once we have understood the arrangements.
GCSE English and Maths retake results
These will be communicated to students on Thursday 14th January, unsuccessful students will be informed soon about the resumption of their classes.
Lessons
All lessons will continue with at least two of the four lessons per subject block being taught live/as-live each week.  For exam-based teaching, this is an enormous and difficult exercise, especially for the many teachers who now have childcare and other responsibilities in their own homes.  I know that our teachers are committed to doing everything they can but we will keep you informed if we have to make any adjustments to approaches to lesson delivery.
Students will be re-issued with our guide to remote learning this week, a copy is also available on the website: www.woking.ac.uk/working-from-home/ both students and parents/carers should review this helpful document.
Learning at home
If you have any difficulties learning at home you should contact your personal tutor and we will do everything we can to help, students should contact their tutor via email or on Teams.
Learning at College
As we are under Lockdown working at College will only be allowed in exceptional circumstances.  The Heads of Year team will normally be aware if your circumstances mean you would be best coming into College to learn.  Once again please do contact your tutor if you would like to discuss how we might help you to improve your approach to learning.
Attendance
It is each student or parent's responsibility to inform all of your teachers and your tutor if ill or unable to attend a lesson.  If lessons are not attended without explanation the usual absence email will usually be sent home.
Mock exam week
This will go ahead (remotely) in the last week of this half term as planned.  It is really very important that students demonstrate the fruit of their efforts in their papers and make every effort to revise and prepare properly for them,
UCAS
Students who still wish to submit a UCAS application have been notified of the virtual process via Teams. Students should continue to work on their application, supported by their tutor. Once students have "paid and sent" their application, they will be contacted by Sarah Williams (Careers Officer).  More details of the process will be sent to parents/guardians in the next few days.
Summer examinations
As I write, we remain unclear about the format of summer examinations. It may well be that each student's work over the course of the year will play some part in the grading process.  What this means, clearly, is that you need to make the very best of the work set by teachers and most importantly, responding in the most positive way to comments made by teachers on marked work, including asking for additional help to improve if necessary.  I can absolutely guarantee that if we are called upon again to contribute to the grading process we will thorough and as fair and positive as we possibly can be.
Free school meals
These payments will continue to be made, although the format of payment may be subject to change – if that happens we will let you know
Finally
I do hope the above is useful and somewhat reassuring.  Please do get in touch if we can help in any way. 
Wishing you all the very best
Brett Freeman
Principal.
10 Reasons for
joining Woking College
Woking College
virtual tour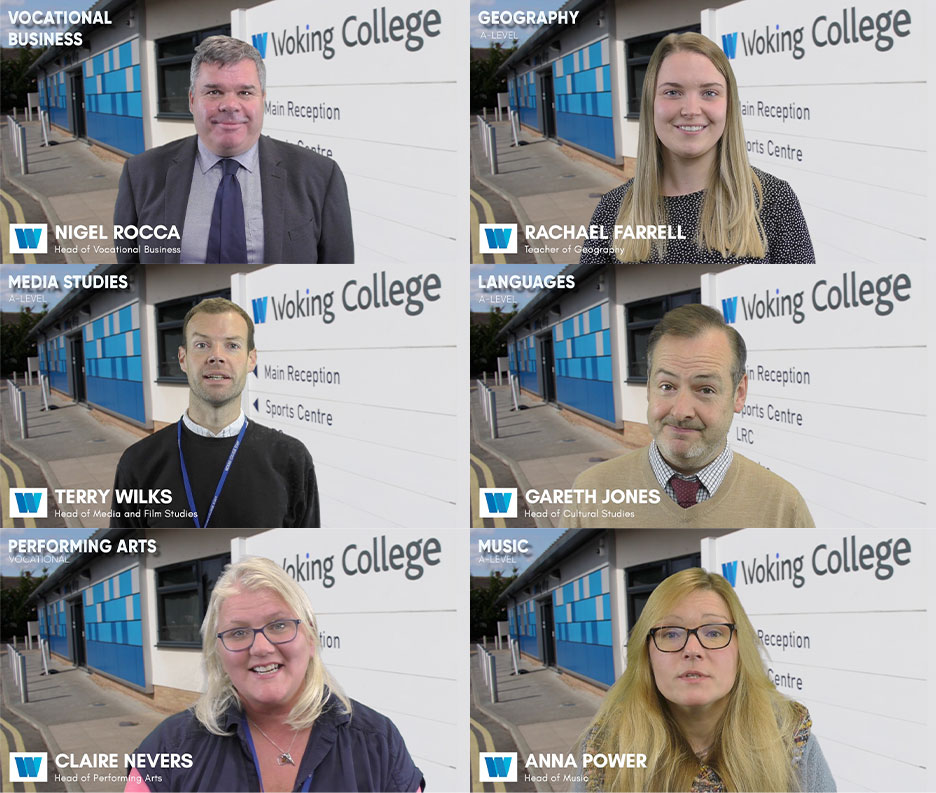 Meet the Teachers
Taster Lessons
To find out more about the courses we offer please click the link below where you will be taken to the Heads of Department discussing the subjects and offering you taster lessons.
Click the link below for our frequently asked questions page.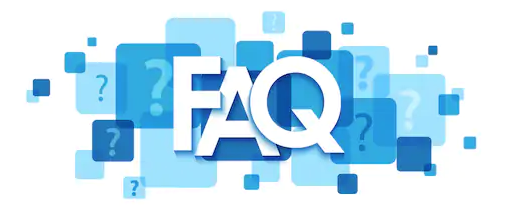 Unfortunately due to the current Tier 4 Covid restrictions all tours of the College in January are cancelled. We will move these to the next available slots. You will then have the option to cancel/amend the booking. Tours will commence once we are downgraded to Tier 2.
To book/check your tour click here
Woking College is one of the top-performing Sixth Form Colleges in the country providing high-quality education for over 1,400 16-19-year-old students.
With a 
99.9% pass rate at A level
100% at BTEC
A record 63% at high grades A*- B
the College provides an outstanding learning environment in which every student is valued and encouraged to achieve their very best.
With 57 subjects at A-Level and Vocational, students also benefit from highly professional Progression and Careers advice which ensures students are prepared for their next steps, whether that be to higher education or to the workplace.
The College recognises the importance of extracurricular activities in a well-rounded education and there are over 50 different programmes that students can get involved with.
Renowned for its inclusive community environment, our Pastoral and Learning Support services ensure all students benefit from their sixth form experience.
Facilities at Woking College are excellent and in the past few years have benefited from a new multi-million pound Sports Centre, Art Block, state of the art Science Building and 3G pitch.
Located on a greenfield site close to Woking town centre, the College is easily accessible by public transport and provides free on-site parking for students.
Deciding where to continue your post 16 education is an important decision and we hope our website can help you in your choice.
We look forward to welcoming you to Woking College.
Latest News
Physical Tours 2021
We are booking physical tours now on a limited number basis for 2021. Please bear in mind we will commence tours once we are downgraded to Tier-2. You can book your tour here.
Exam Results 2020
Coronavirus updates