Student Union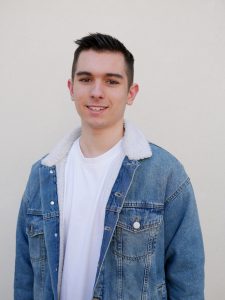 Welcome to Woking College
Woking College is a friendly, inclusive, welcoming place to study that allows all students to achieve their academic best alongside getting involved with the huge amount of enrichment activities on offer. The College offers 50 different A levels and BTECs and over 75 different enrichment activities all of which you can read about in the 2023 prospectus.
There are so many reasons to choose Woking College starting with the extraordinary and dedicated teaching which encourages every student to achieve their very best, at College you are never just a number, every student really counts.
The great facilities are purpose-built for 6th Form education and include a new science and art block, a huge sports centre and gym, its own theatre and dance studios and new for the start of 2023 there will be a brand-new teaching block.
Personal growth and student well-being are a high priority at the College headed by its personal tutor system and extensive pastoral and wellbeing teams. If you are struggling with your studies or if you just need someone to talk to there is always a warm welcome to be found. Our College is renowned for its brilliant community spirit where students all look out for each other.
When it comes to advice about careers and university there is an experienced Careers Team who are on hand to help with your UCAS applications, applications to apprenticeships and to the workplace ensuring that you are a competitive candidate who stands out above the crowd. The careers team also help secure work experience places for all students who need it.
As President of the Student Union, my team and I are here to represent your student voice to the senior leadership team and to trustees of the College. We rely on your feedback to make sure that the college experience meets your needs and expectations. The S.U. is at the core of College life and throughout the year we organise many social and charity events for you to get involved with.
Moving on to 6th form education can be daunting but with the inclusive community and the wealth of opportunities open to you, settling in will be quick and enjoyable. I can speak from experience as someone who had my worries when moving from school to college.
My team and I look forward to welcoming you to the College at one of our Open Evenings when we can show you around help answer any questions and introduce you to the staff and students that make Woking College such a special place to study.
See you soon. Sam Tough Student President.