Woking College Basketball Academy
Blackhawks Basketball Academy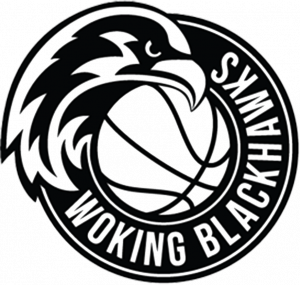 Woking College has partnered with the Woking Blackhawks to create a new training academy where talented basketball players aged 16-19 can combine basketball training with their academic studies.
The Academy is open to students 16-19 who wish to study A levels or BTECs at Woking College whilst receiving 5 hours of basketball training from a professional Blackhawks coach.
The programme will include nutrition advice, gym training and advice about sports scholarships and progression to university.
You will train in the superb facilities at Woking College including a large sports hall and well-equipped gym.
The Woking Blackhawk Basketball Academy play in the College league and Tier 3 and soon, C.B.L. (TBC)
To apply, choose which A levels or BTECs, or a combination of both that you wish to study and register your interest in the Blackhawks Basketball Academy on the application form. (Section 6 – Additional Information)
Women's Basketball: We currently do not have a women's team but those joining us can play with the Men's team in the College League.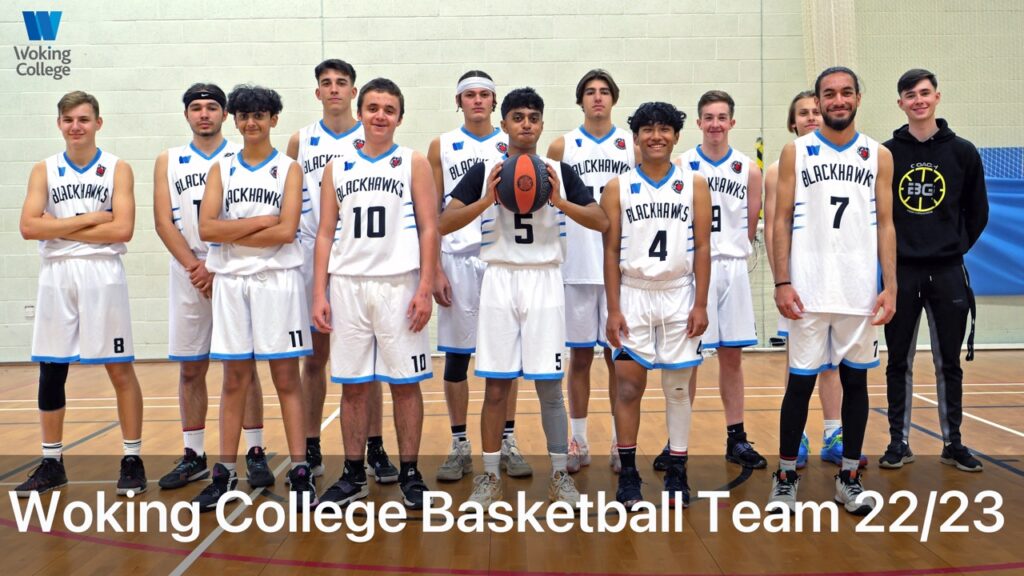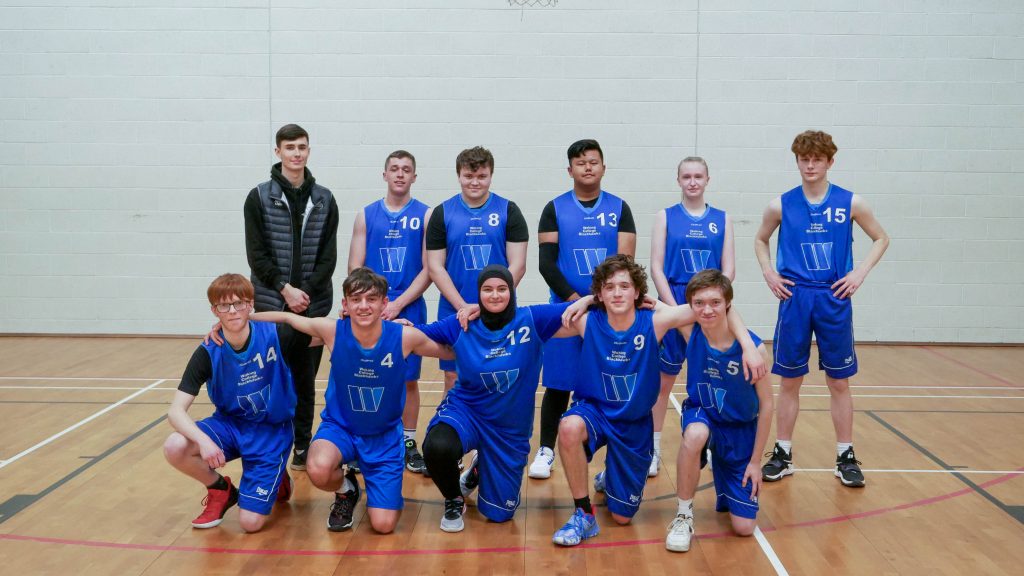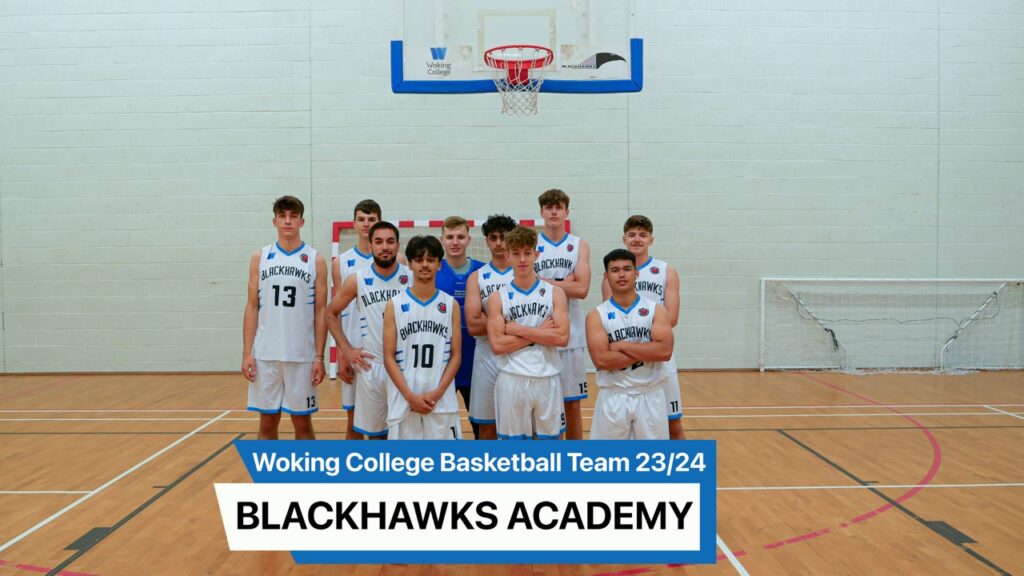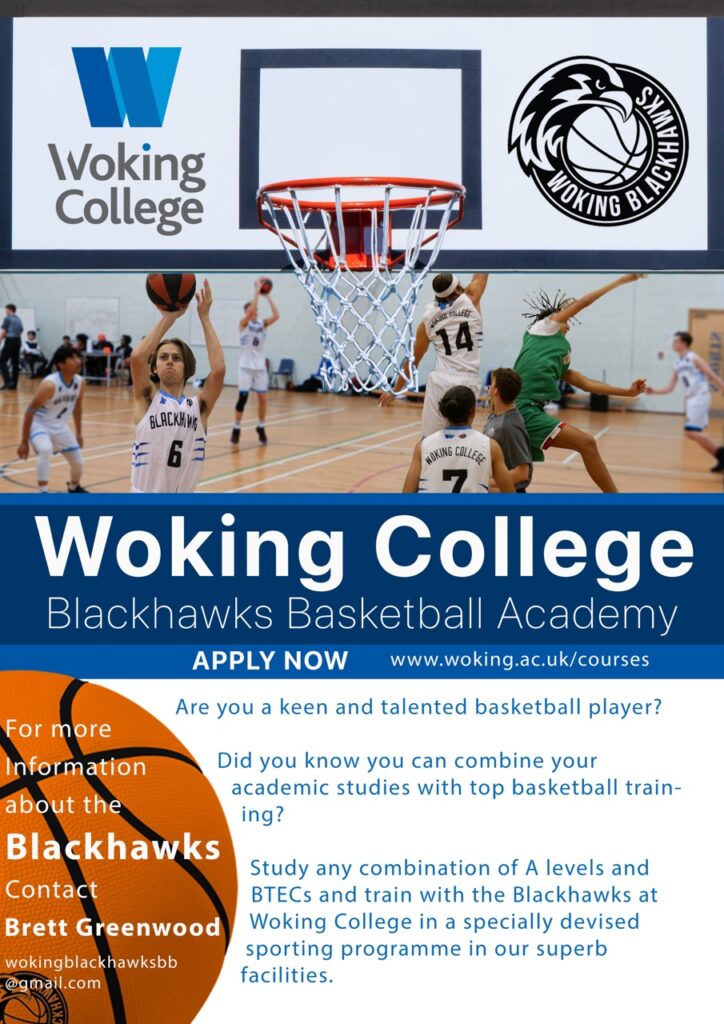 Training: At College, Minimum 3-5hrs per week (Game Wednesdays Daytime)
Gym Sessions: 2 x Sessions provided per week (TBC)
Kit: Game kit provided.
Transport: Transport is provided to and from away games.
Leagues: We play in the Surrey College League: CBL (TBC)
Coaching: Coaching staff are qualified to L2 NBL
Women's Team: We currently do not have a women's team but those joining us in 2023 can play with the Men's team in the College League.
The benefits of playing Basketball
Basketball is a popular sport in the UK and many colleges offer programs that allow students to play and compete at various levels. In this section, we will explore some of the benefits of playing basketball at college in the UK. 
Physical Health: Playing basketball is an excellent form of physical activity that helps to keep the body fit and healthy. Regular exercise helps reduce the risk of chronic diseases such as heart disease and stroke and helps maintain a healthy weight. 
Mental Health: Basketball is a great stress reliever and can help to reduce anxiety and depression. The social interaction and team dynamic of playing basketball can also boost self-esteem and help to improve overall mental health. 
Skill Development: Playing basketball at college allows students to develop and improve their basketball skills in a supportive environment. With regular practices and games, students can hone their skills and become more confident in their abilities. 
Socialisation: Basketball is a team sport, which means that players get to interact with others and form new relationships. This can help to build social skills, make new friends, and foster a sense of community. 
College Preparation: Playing basketball at college can help to prepare students for life after college by teaching them valuable life skills such as teamwork, leadership, and communication. These skills are highly sought after by employers and can help students succeed in their future careers. 
In conclusion, playing basketball at Woking College offers a wide range of benefits for students. From physical health to mental well-being, skill development to socialisation, basketball is a great way to stay active, meet new people, and have fun. So, if you're looking for a fun and rewarding activity, consider joining the Woking College Blackhawks Basketball Team.
Game Results 23-24 Season
Date
Where
Vs
Score
Woking
Wed
27-09
Home
Reigate
66-49
Win
Wed
18-10
Away
SJB
66-44
Win
Wed
15-11
Home
Glyn
 
 
Wed
22-11
Away
Godalming
 
 
Wed
06-12
Away

Stroudes

 
 
Wed
 
 
 
 
 
Wed
 
 
 
 
 
Wed
 
 
 
 
 
Wed
 
 
 
 
 
Wed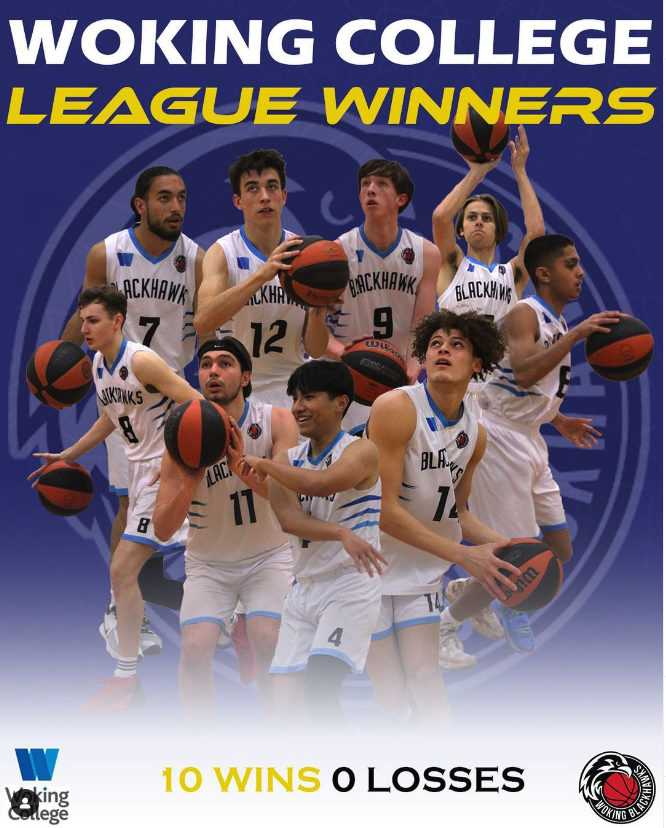 Season 22/23 League Champions
The Woking College team go 10-0 in the Surrey Sixth Form League to claim the title🏆 Congratulations to the team.