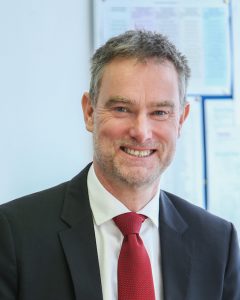 Brett Freeman, Principal Woking College
Brett has been Principal of two sixth form colleges and a Head of Sixth Form in a school and has been teaching for 30 years.  He has taught Sociology, Psychology, Politics, RE, PE, Geography, Law and Philosophy at various points in his career. He has been an Ofsted inspector, Chair of the S7 Principals group for the sixth form colleges in the South East of England (S7).  He has served as a Governor/Trustee in four different schools and is currently Chair of Governors at the local primary school in his home village.
As an educator Brett is passionate about making a difference by creating opportunities for all students – in the comprehensive-style setting of Woking College – to progress their knowledge, skills and wider learning so they can generate the widest set of choices in life – for the benefit of themselves and the world around them.  The one standard he sets for the educational professionals around him is for them to treat the College students as they would wish their own child to be treated and that is in terms of wider values, behaviours and attributes, not just in respect to their educational progress.
Outside of College Brett's interests are eclectic, enjoying music, learning the guitar, cycling, playing and coaching football and basketball, trying to support Nottingham Forest, reading – mostly philosophy and economics – but feeling at his very best high up a mountain in the sunshine.
Brett's partner is French, perhaps reflecting his internationalist outlook; he is father to a 13 year old son and 11 year old daughter and learns more from them every day just how wrong he is about most things.
Alastair is originally from Edinburgh but spent 33 years working as a maritime lawyer in Hong Kong where he was a partner in an international law firm. He has two adult sons and he and his wife now live in Windlesham. Alastair has a number of consultancy and advisory roles in the shipping and offshore industry and is the Chair of  Governors of Send CoE Primary School.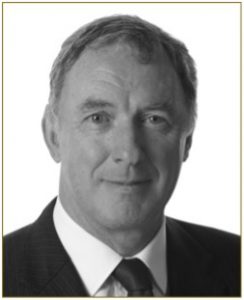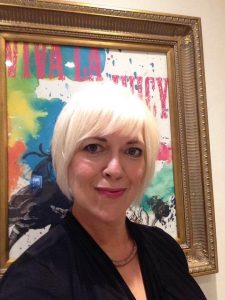 Anne is a nurse by background and is currently employed as a director in the NHS. She has a strong background in governance, quality assurance, special educational needs and safeguarding. Anne has a special interest in health, wellbeing and mental health provision for young people. Anne has over 10 years experience of school governance and has previously been trustee and chair for a charitable early years setting.
Jonathan Miles grew up in inner London and has lived in Woking for 25 years. His son attended Woking College and is now at Sheffield University, and his daughter is studying for A levels. He works in London for a financial services regulator. He represents his local church on the Woking Deanery Synod and was previously a governor of Christ's College, Guildford.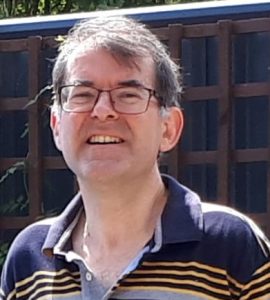 Born and raised in Barnet, Cullum attended the University of Leeds where he attained a First Class Honours Degree in English and History. After leaving Leeds in 2002, Cullum worked in a number of different jobs, including as a Judge's Clerk and in the offices of various Social Services departments and a University. 
In 2006 he trained to be an English teacher with TeachFirst before moving to Guildford in 2009. Having worked in a series of different secondary schools in Surrey ever since (including local school Bishop David Brown),he is currently a Deputy Headteacher at a large comprehensive school. He lives with his wife, who is also an English teacher, and their son, who attends Primary School. Cullum's career to date shows his utter commitment to young people as well as the belief that education is a driver for social mobility and, having become a Trustee of the College in 2018, he is delighted that he can contribute in some small way to the lives and futures of young people in Woking.
Mike is an engineer and worked at CERN in Switzerland and Volvo in Sweden before taking up an academic post at the University of Surrey. 
His research interest lies in the design, construction, and maintenance of sustainable infrastructure. He contributes to a number of undergraduate and postgraduate modules and encourages students to become independent learners with flexible study skills. During his time in the Department of Civil & Environmental Engineering he has held the post of Director of Research, Director for the Undergraduate Programmes, and more recently was the Director of Learning & Teaching. He became a Governor at Woking College in 2014 and has been a Trustee since the College achieved Academy status.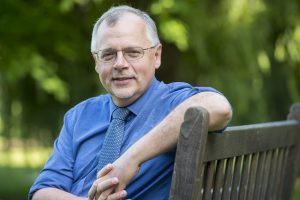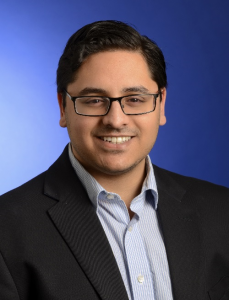 Rosh is an Audit Analyst at Deloittes. He has a PhD in Theoretical Nuclear Physics and is interested in contributing to the quality of education and the educational experience of students. Rosh is Chair of the Finance & Audit Committee.
Ben has worked in elite sport for over 15 years, initially across rugby, hockey and Paralympic sports, before specialising in football. His career has covered technology, analytics and research, with the majority of it based within the player development department at Chelsea F.C.. Ben is currently head of Research & Innovation at Chelsea, exploring any and all ways of improving team and organisational performance and managing strategic performance partnerships. He also sits on working groups for organisations such as the Premier League and Loughborough London University.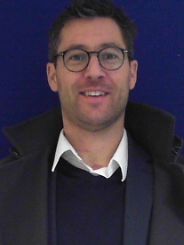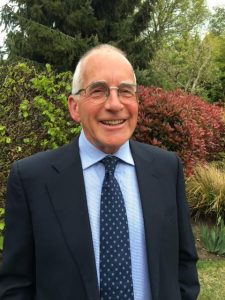 Tim Stokes, Chair of Trustees
Tim joined the original Board of Governors in June 2015 and during his service on the Board, he has sat on all the College's key governance Committees, and was a Board member during the process of academization which led to the College becoming a Single Academy Trust in 2017. He was elected Chair of the Academy Trust in July 2020.
An experienced Director with over 30 years' experience, Tim enjoyed a career in the construction materials industry working with RMC Group and Cemex. He commenced his career in sales and marketing before taking UK and international roles in corporate communications, investor relations, public affairs and sustainability. Tim graduated with a Degree in Business Studies and Marketing from De Montfort University and is a Member of the Chartered Institute of Marketing.
Tim benefitted from the Youth Opportunities Programme, introduced by the Labour government in 1978 to help 16 to 18-year-olds into employment and is therefore very much aware of the challenges and opportunities facing young people today and embraces the mission of the College to enhance the life chances of our students and therefore the range of choices they can make when they leave.
Andy Williams grew up in the North East of England before going to University in Scotland. His son is presently attending Woking College and he has a daughter at Fullbrook school. He works for a professional education company, having done a variety of roles, he is presently running the Financial Services programmes for this company but still occasionally teaches as well. Outside of his family and work, Andy's interests include Golf and Skiing.